Makeover includes your over all Makeup statement. Starting from your hair, skin and makeup everything comes under this. Every girl after a certain age in life opt for a makeover. This adds a different dimension to your personality. Makeover does not act as a highlighter rather it is all about finding a new you, that is a slight different from the old you, that too while keeping your natural textures intact. It will be a good experience as there is no harm in stylizing oneself. Here are some basic makeover tips that will lead to your complete makeover.
Starting with hair
It is very imperative that you go for a trendy hair cut. Choose a hair cut that goes with your face. If you have a round face, then hairstyles that provides a length to your face is preferable. Make sure that whichever hairstyle you pick should be longer than your chin. Those with oval face can opt for any hairstyles. But, still it would be better if you choose hairstyles that adds proper width to your face. Square faced girls can go for hairstyles that provide length to your face. So, picking up hairstyles as per your face cutting is the best remedy of all. As per experts makeover tips, hair is the best option to start makeover.
Hair coloring – Coloring your hair is a very good option for makeover. If you are not in favor of coloring your entire hair, then you can just highlight your hair. This will also help in you getting a charming and dramatic look.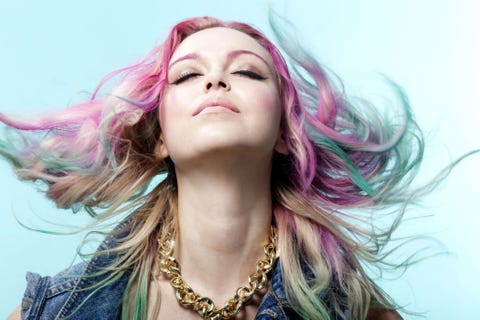 Makeover of your skin
When it comes to skin then that includes your entire body. For having a proper skin texture make sure you drink a lot of water everyday as that is the only way to flush out toxins from your body. Moreover, if you add extra veggies and fruits to your diet daily then that will give your skin an added charm. When it comes to face it is very necessary that you use makeup that goes with the complexion of your skin.
According to makeup experts makeover tips, Starting from foundation, compact, eye shadow, eyeliner, blush and lipstick all should be in proper sink. If the equation goes wrong, then that will give you a very fake look which is way different from your natural appearance. So, remember that your innocence doesn't gets lost while concentrating on your makeover. There is no harm in carrying a peppy look but that should not be at the cost of your originality.
I hope you enjoyed these makeover tips and you'll share with your friends others who love to get makeover done for looking elegant during party, events or even any other occasions.  Get more ideas here.
Have you any makeover tips? Please share them in the comments below.